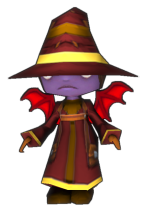 Animus Farmin

Complete Summit on Insane, then upgrade only its "Projectile Speed Bonus", if the Animus has at least 27-30 upgrades, then it should be worth 15,000,000+ at its final level.
If the animus has at least 31-33 upgrades, it will be worth 200,000,000+ at its final level.
This trick can be used with any offensive familiar, but works best with the Animus.
This can be done on XBL but is not confirmed for PS3, PC, or Mobile.
This is the easiest way to make money in Dungeon Defenders and I hope it helps the gaming community.
I'm sorry to everybody reading this, but after the XBL patch that was released with Morrago, this money glitch was patched & any Animus worth a crapload of money was reduced to a very less than 250,000 mana.
You'd think that if we weren't getting all the DLC that the PC players get, they'd at least let us keep our huge sums of money to make up for it.