The Chopchop is a randomly dropped Apprentice weapon obtained by completing the Mistymire Forest on Survival Mode.
Notes
While the weapon itself does not hold an upgradeable poison damage stat, it adds a small percentage of heroic poison damage to each projectile.
As of PC patch 7.15a, the Chopchop is bugged. The weapon will always drop at a maximum of Godly item quality, however the actual items stats may often exceed even Mythical (>±.360).
Related Items
Media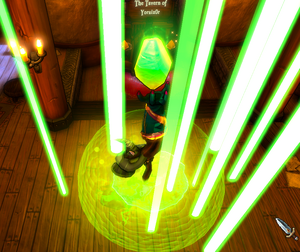 Ad blocker interference detected!
Wikia is a free-to-use site that makes money from advertising. We have a modified experience for viewers using ad blockers

Wikia is not accessible if you've made further modifications. Remove the custom ad blocker rule(s) and the page will load as expected.