Welcome To Etheria

Welcome to the Dungeon Defenders Wiki! We are currently editing 1,141 pages with 6 users and still growing! Feel free to make any edits you'd like!

</big>


January's Poll

How excited are you for DunDef 2?

The Steam Workshop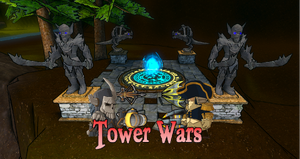 </center>
Ad blocker interference detected!
Wikia is a free-to-use site that makes money from advertising. We have a modified experience for viewers using ad blockers

Wikia is not accessible if you've made further modifications. Remove the custom ad blocker rule(s) and the page will load as expected.