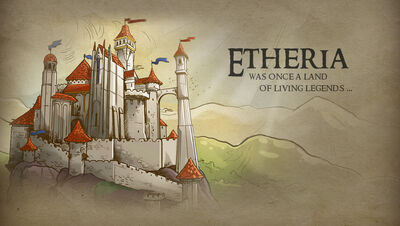 Etheria is the fictional setting of Dungeon Defenders. Etheria was once a land of living legends. Throughout the ages, brave warriors across the realm stood together against the forces of evil, led by immortal beings known as the Old One. After a titanic struggle, these champions locked away the power of the Old Ones, inside Eternia Crystals.
Ad blocker interference detected!
Wikia is a free-to-use site that makes money from advertising. We have a modified experience for viewers using ad blockers

Wikia is not accessible if you've made further modifications. Remove the custom ad blocker rule(s) and the page will load as expected.