PC Only Content
Information on this page is PC specific.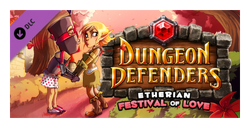 The
Etherian Festival of Love
is Valentine's Day-themed
downloadable content
for the PC that was released for free on 14 February 2012.  
It contains the Sky O' Love challenge with accompanying Playin' Cupid achievement, the Goblin Cupid pet, and a new unlockable Eternia Crystal Skin and player costumes.
New for 2013:
Promotional Description
Continuing the spirit of being gracious and kind, it's almost time for the Etherian Festival of Love. Started by two major candy factories in Etheria, this annual festival features more than just chocolate and cuddles. In fact, you'll have to play matchmaker for Etheria's goblins and orcs, making sure they find their mates this holiday! 
Celebrate Valentine's Day in Etheria with the "Etherian Festival of Love" holiday event! Grab your date and team up to play the "Sky O' Love" Challenge Mission! Become matchmaker by pairing "Boy" mobs with their same-species, significant, "Girl" mob others! But watch out… Mega Cupid isn't too happy about you doing his work for him.
-Steam[1]
Notes
The DLC was free for a limited time upon its PC release. It is currently priced (not including sales) at $1.99 USD on Steam.
Media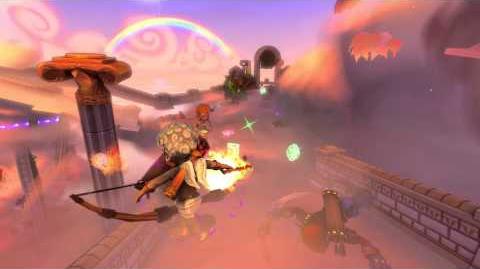 Ad blocker interference detected!
Wikia is a free-to-use site that makes money from advertising. We have a modified experience for viewers using ad blockers

Wikia is not accessible if you've made further modifications. Remove the custom ad blocker rule(s) and the page will load as expected.