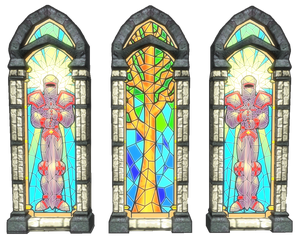 Another Trendy mystery with zero explanation, just randomly secretly added. However, this, and the other legendary heroes, were shown in the Quest for the Eternia Crystals trailer, near the end.
Trivia
The Legendary Knight is the Squire's long lost father.
The Legendary Knight appears as a costume for the Squire after defeating the Old Ones.
See Also
There are currently four known parents of the original four hero classes:
Media