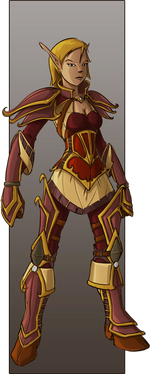 Another Trendy mystery with zero explanation, just randomly secretly added. The Legendary Ranger is off doing a mission with the other parents of the children you are in game.
Trivia
The Legendary Huntress is the Huntress's long lost mother.
The Legendary Huntress appears as a costume for the Huntress after defeating the Old Ones.
See Also
There are currently four known parents of the original four hero classes:
Media