The Shield of Annatar is a Shield accessory item randomly received upon completion of Palantir.
Wearing the full set does not provide a stat bonus, but having the three accessories equipped (except the shield) on the same character gives you a pair of glowing white wings. It is unverified whether having this shield adds any bonus effects, cosmetic or otherwise, to the set.
Related items
Shield of Annatar
Trivia
'Annatar' is a reference to the Lord of the Rings antagonist Sauron.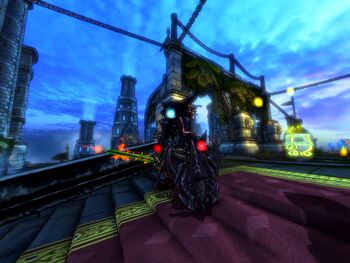 Ad blocker interference detected!
Wikia is a free-to-use site that makes money from advertising. We have a modified experience for viewers using ad blockers

Wikia is not accessible if you've made further modifications. Remove the custom ad blocker rule(s) and the page will load as expected.