PC Only Content
Information on this page is PC specific.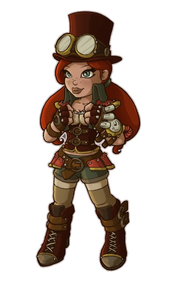 The Steampunk Costume is an Adept costume added with the Lucky Community Costume Pack DLC on 16 March 2012.
Adept's Costumes
Trivia
Steampunk is a subgenre of science fiction and fantasy featuring advanced machines and other technology based on 19th century steam power.
Media
History
PC
Ad blocker interference detected!
Wikia is a free-to-use site that makes money from advertising. We have a modified experience for viewers using ad blockers

Wikia is not accessible if you've made further modifications. Remove the custom ad blocker rule(s) and the page will load as expected.